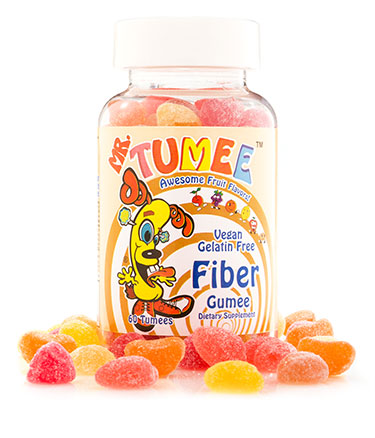 Fiber
Delicious fiber formula which may help in digestive health
Mr. Tumee™ Fiber formula is a delicious Fiber gummy for children. Fiber has been known to help maintain a healthy digestive system. It also helps in maintaining healthy body weight. *
Gelatin Free
Pectin Based
Certified Vegan/Vegetarian
Made with all natural flavors and colors
Free of wheat (gluten), milk, eggs, soy, tree nuts, peanuts, artificial flavors, animal derivatives and preservatives
Six delicious flavors (strawberry, lemon, orange, grape, cherry and grapefruit)
This product contains:
Supplement Facts
Buy Now
* These statements have not been evaluated by the Food and Drug Administration. This product is not intended to diagnose, treat, cure, or prevent any disease.
View More Product
Mr Tumee™ is a product of multi-award winning Zanon USA, Inc. d.b.a Vitamec USA, Inc.