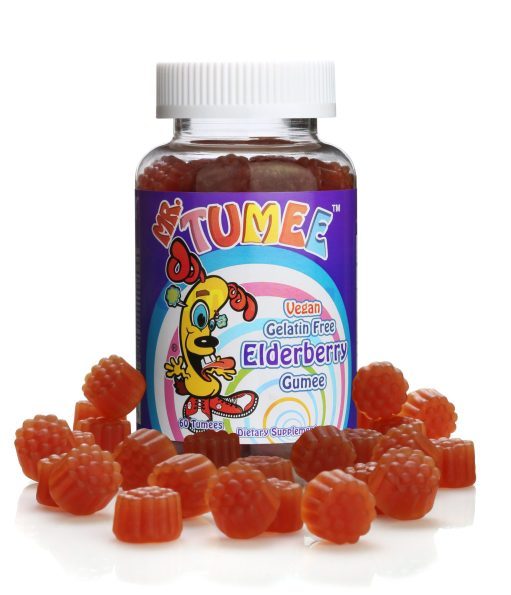 Elderberry
Complete Immune Health and Wellness Gummy.
Mr. Tumee ™ Elderberry is specially formulated to strengthen, boost and maintain a strong immune system for kids. Made with superfood Elderberry, along with Vitamin C and Zinc, this unique gummy vitamin contains all the ingredients needed to keep the immune system healthy and promote overall health and wellness.
Gelatin Free
Pectin Based
Organic Tapioca
Vegan/Vegetarian
Made with natural flavors and color
Free of wheat (gluten), gelatin, peanuts, tree nuts, eggs, dairy, fish, shellfish, soybean, artificial flavors and artificial colors
This product contains:
Supplement Facts
Buy Now
* These statements have not been evaluated by the Food and Drug Administration. This product is not intended to diagnose, treat, cure, or prevent any disease.
×
Elderberry Supplement Facts
View More Product
Mr Tumee™ is a product of multi-award winning Zanon USA, Inc. d.b.a Vitamec USA, Inc.